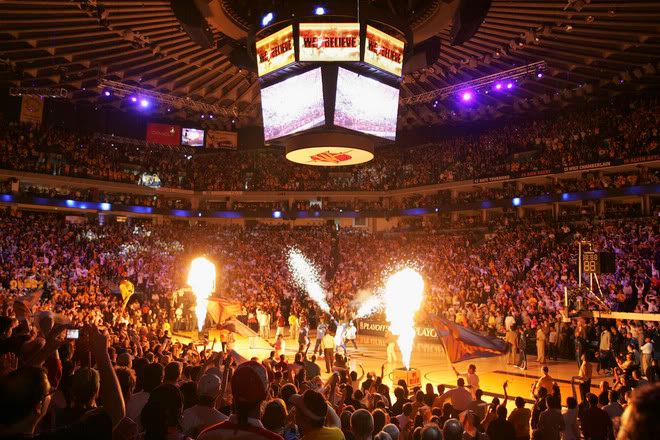 That's right, it's on tonight. Game 6 of Warriors v. Mavs. The City has them right where they want them - at home, at the Thunderdome, in Oakland. The crowd is going to be insane, and The City will be bringing it all night long.
Even Simmons has said that the Warriors fans are the best he's seen in years
, and you know what, he's right. So strap yourself in boys and girls, it's gonna be one hell of a ride tonight as The City pulls off the biggest upset in NBA history.