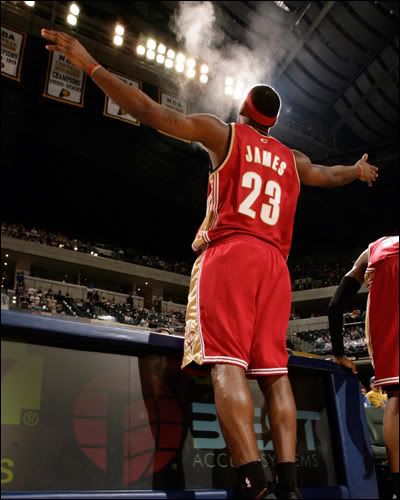 Let me tell the NBA something right now. You can't have games start at 9:45am Pacific Standard Time on Sunday. You're not NFL football. No one is getting up to watch an Eastern Conference playoff game at 9:45am. No one.
Now on to the game, which I didn't watch, but that seems to have been the right choice. The Cavs won this brickfest 81-77, as LeBron James came up huge hitting a tough shot in the lane before swatting Bostjan Nochbar's 3 away to seal the victory.
Well, for at least one game we were right. Our prediction was that James would be the man in this series and the Nets big three would pull their usual routine of sporadic, often uninspiring play.
Checkmate us.
I sure hope we don't keep seeing brutal scores like this during the series though, otherwise I'm not sure who's going to watch it.