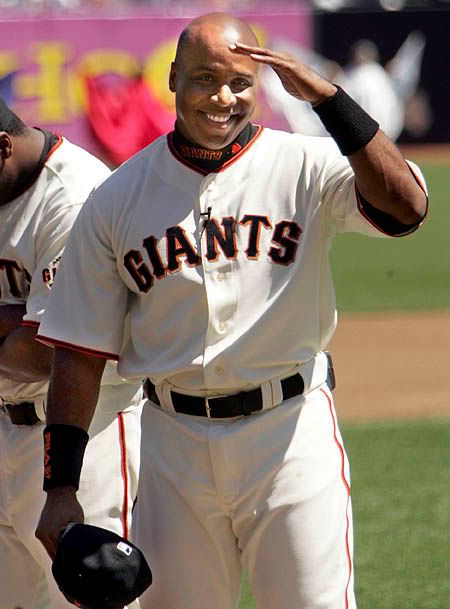 Well, the Phillies on Friday tried to prevent Bonds from beating them by not pitching to him. That didn't work out so well as his walks helped key back to back three run innings and a Giants win. So what did they do on Saturday? They pitched to him and he hit #744 as the Giants rolled to a 9-4 victory. Maybe Bonds will get lost on the way to the stadium today, that seems to be the Phillies only hope.
Meanwhile, the Phillies are starting to reach a point where it looks like they might not be able to turn things around, what with the Mets and Braves playing solid ball. The only thing preventing them from being the NL East doormat is the woeful Washington Nationals - the only team in the majors yet to record at least 10 wins.
But I don't care about the Phillies at all. I'm a Giants fan.
-WCK